Jam 4oz
View Cart
"The Lynchburg Whiskey Cake" has been added to your cart.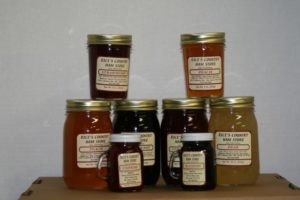 Jam 4oz
Just Like grandma used to make. Produced by the Amish in Kentucky. Comes in a specialty jar perfect for converting into a salt & pepper shaker when you have finished your delicious jam. Shaker lid included.












Source: Tennessee Crossroads
Title: Rice's County Hams
Al Voecks travels to Mt. Juliet to visit the "king of hams."


Source: Live Green TN
Title: Tennessee Cured Ham
In many ways living green simply means revisiting simpler times and smoke-cured country hams have been a tasty tradition in Tennessee since pioneer days.