Jam 4oz
You cannot add "The Lynchburg Whiskey Cake" to the cart because the product is out of stock.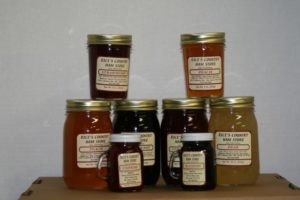 Jam 4oz
Just Like grandma used to make. Produced by the Amish in Kentucky. Comes in a specialty jar perfect for converting into a salt & pepper shaker when you have finished your delicious jam. Shaker lid included.












Source: Tennessee Crossroads
Title: Rice's County Hams
Al Voecks travels to Mt. Juliet to visit the "king of hams."


Source: Live Green TN
Title: Tennessee Cured Ham
In many ways living green simply means revisiting simpler times and smoke-cured country hams have been a tasty tradition in Tennessee since pioneer days.